Saturday 14 January:Ourika Valley Waterfall excursion, Berber Houses, Cats, Camels, Night Market and evening swim.
Today we went on a mini adventure in the Atlas Mountain precisely in the Ourika valley. It was a bit of mystery tour for us, as to avoid booking in town I asked our Riad to book it for us (and the price match my research) but i didn't realised there was 2 waterfalls. My own fault for just saying waterfall rather than the specific name (was planning to see Ouzoud..the tallest one in Africa) . Quite different to my plan but it ended up being a lovely out of the mayhem of the city.


First stop was at the start of the valley for those wanting to ride a camel, by the road !! no thanks!! Not exactly atmospheric…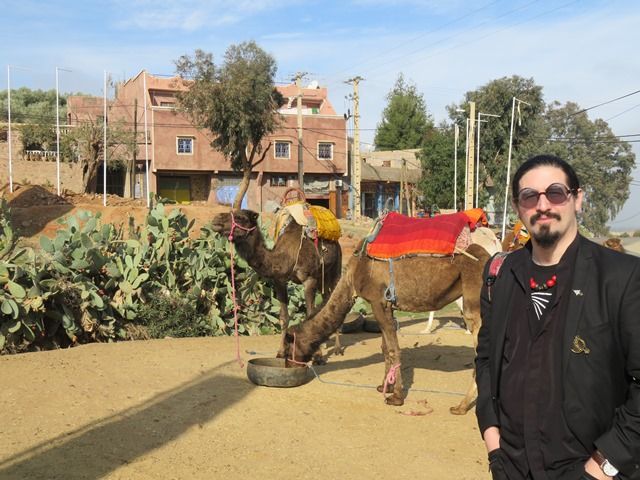 at least saw some rural life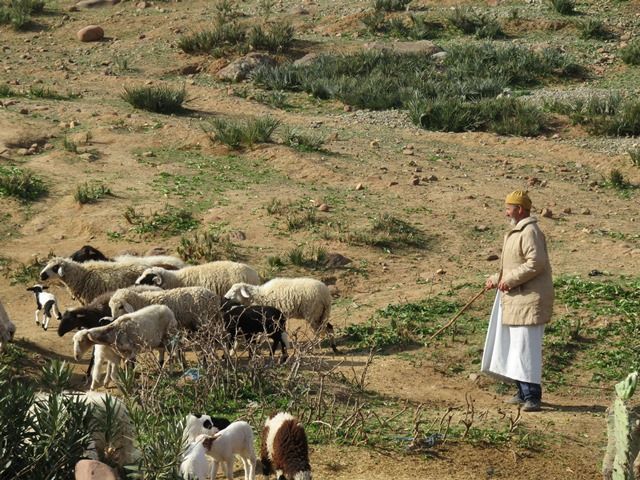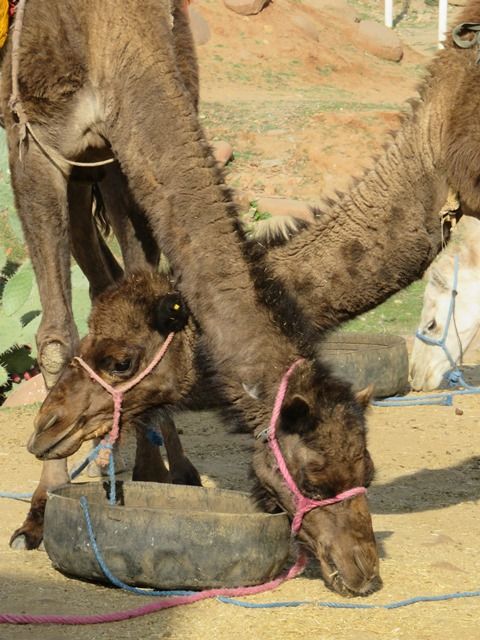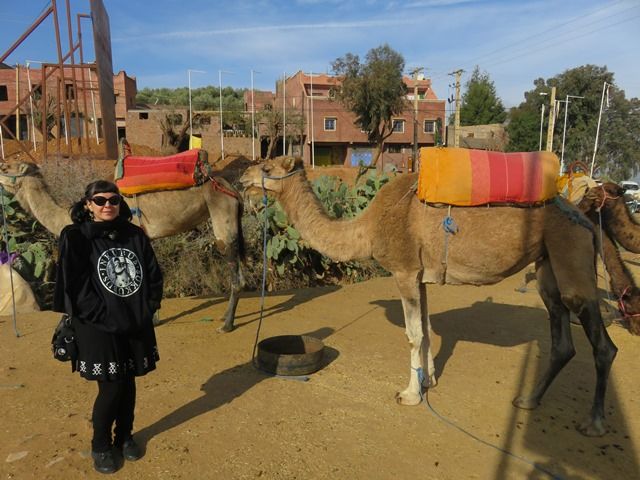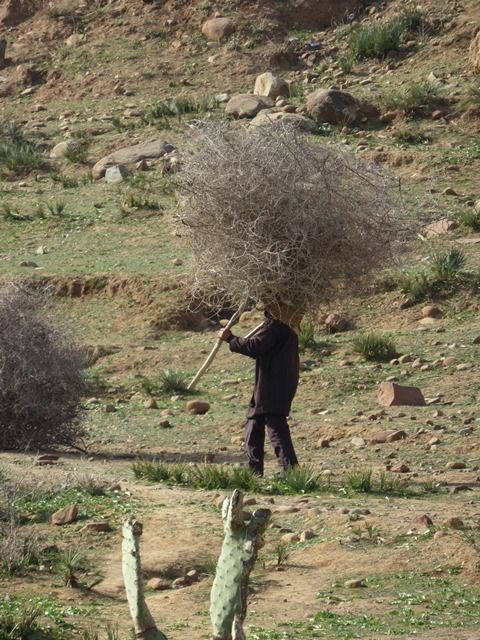 Little stop in Berber village and see how argan oil is made, no intention of buying any. I know it is a lovely product but I am more coconut oil kind of girl, but they were not too pushy for once and nice to try different things made by it. Also being in a group you did not feel targeted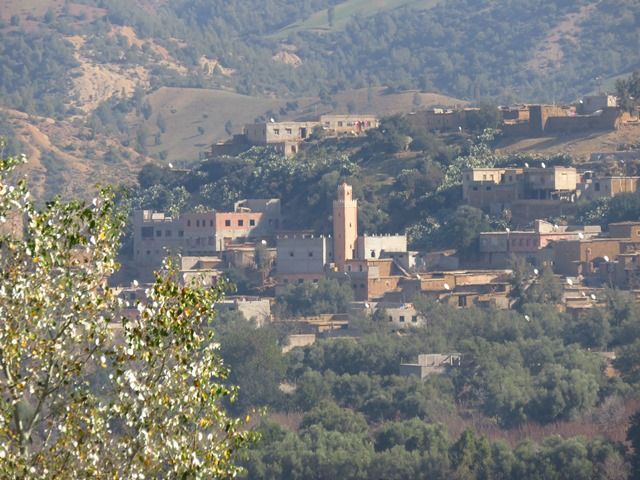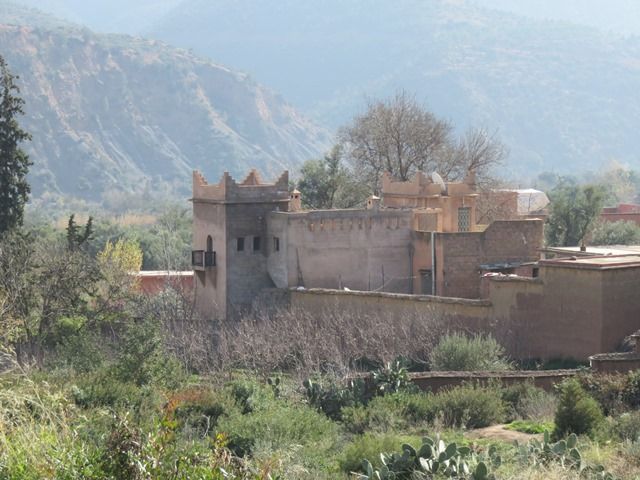 ready for us :)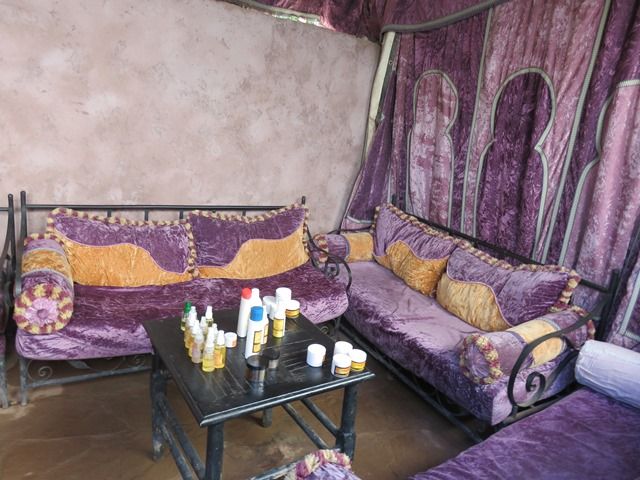 the shop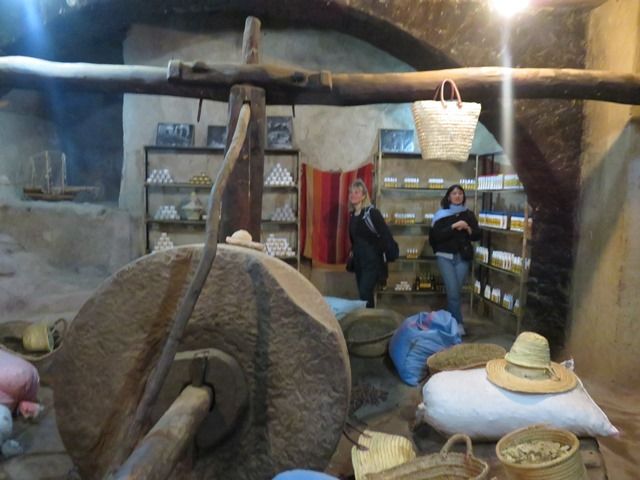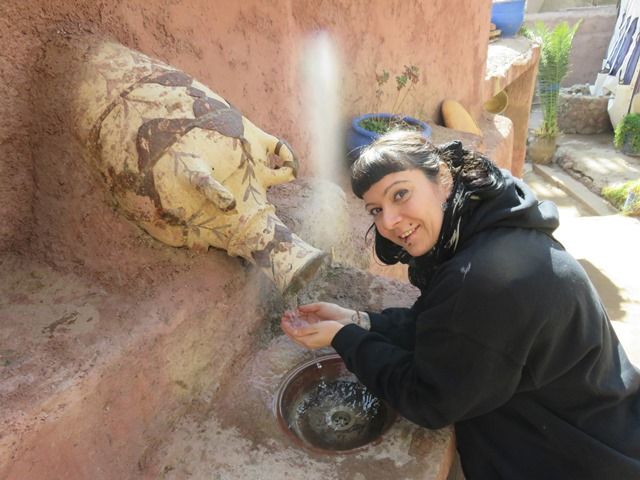 Then the climb started, it was beautiful and all the restaurants that sat on the riverbanks then as you went up more of them alongside the stream..super colourful with mixed match sofas and throws..i wanted to stay there and absorb it..but sadly it was climbing time…and no rest…it went from pretty camp to mountain rocks…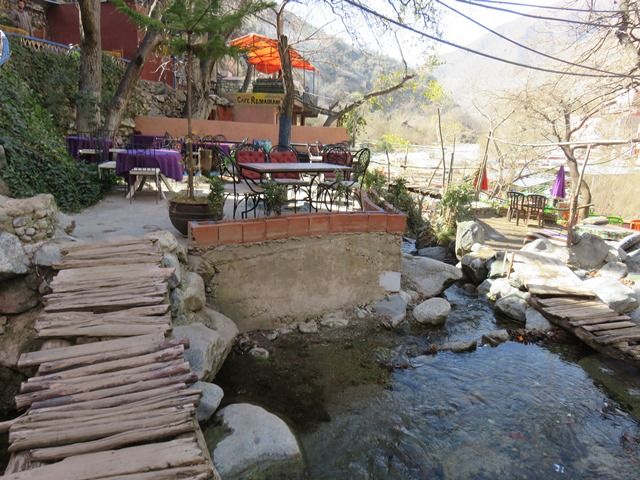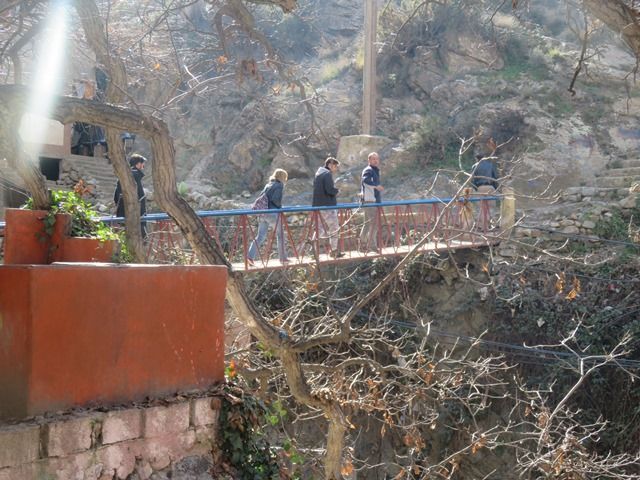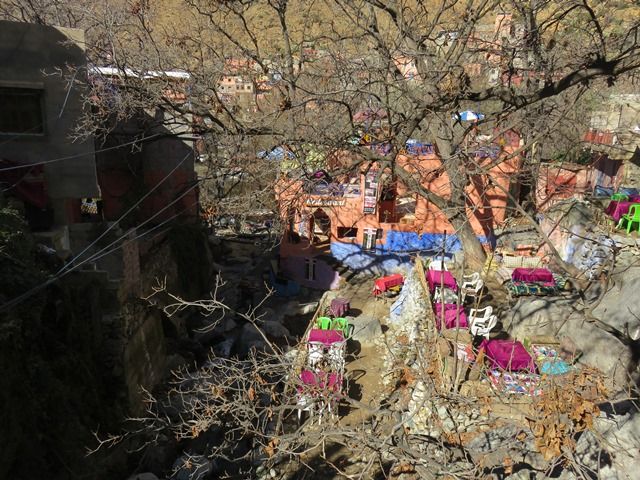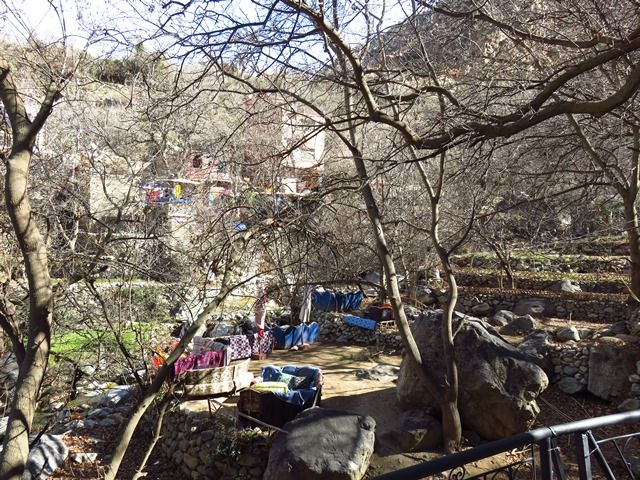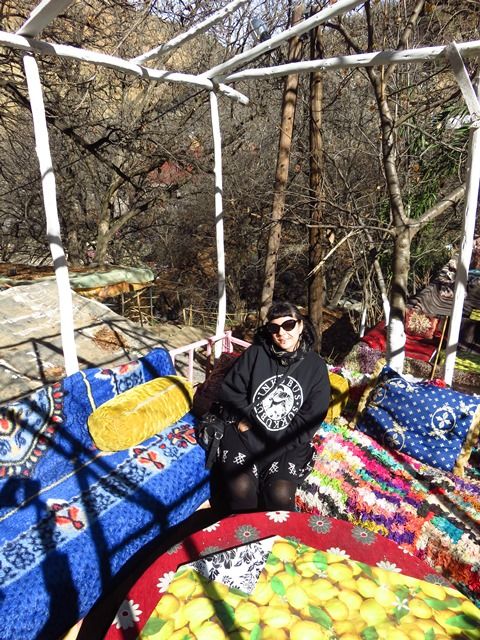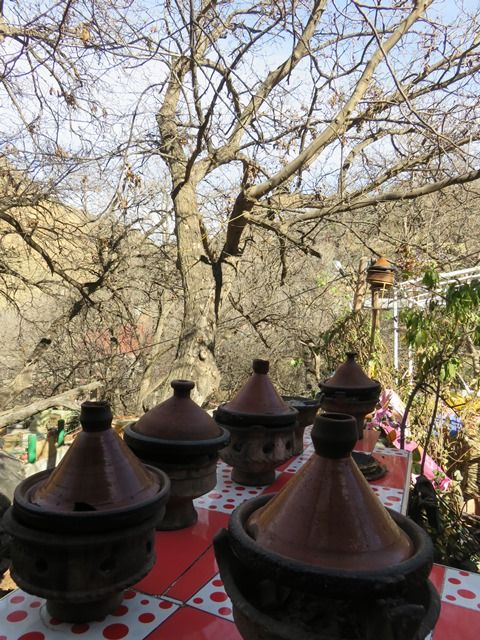 Starting to see snow on the Atlas Mountain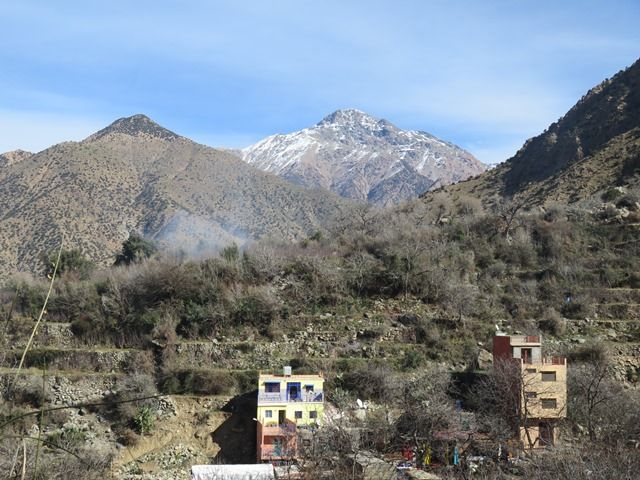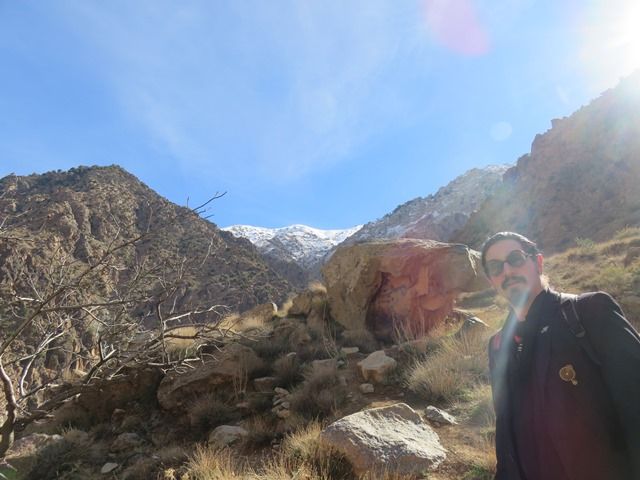 Quite a climb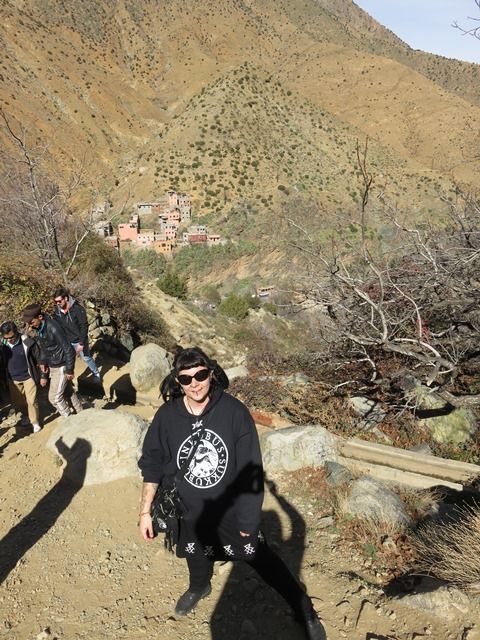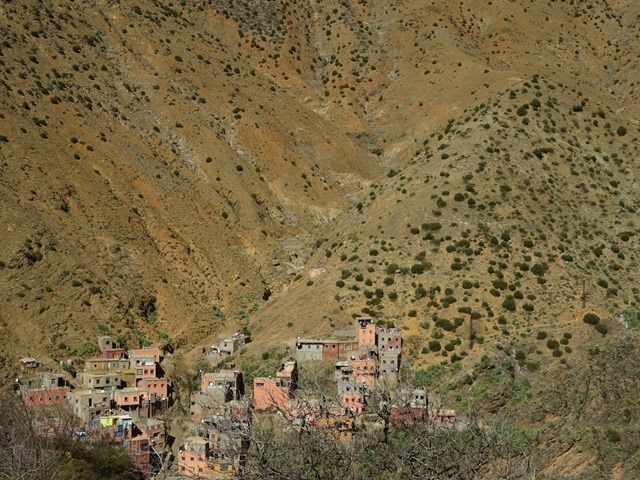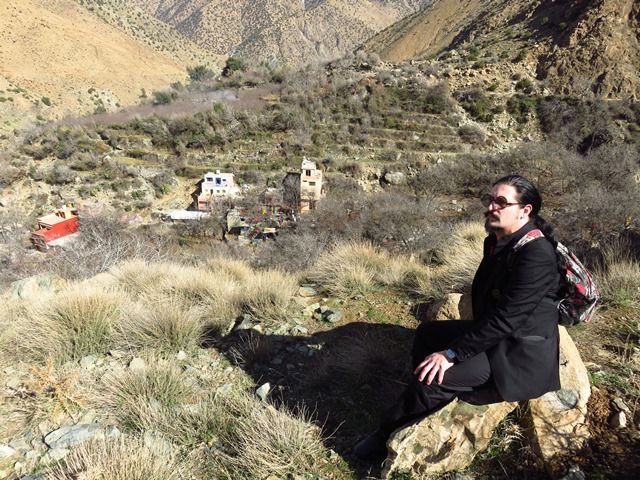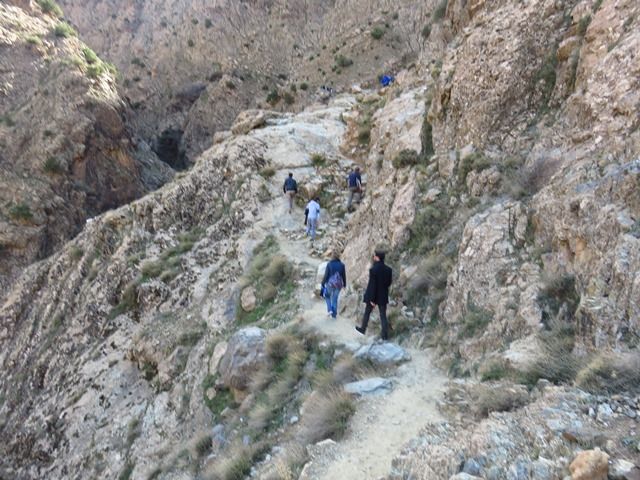 staring to see the waterfall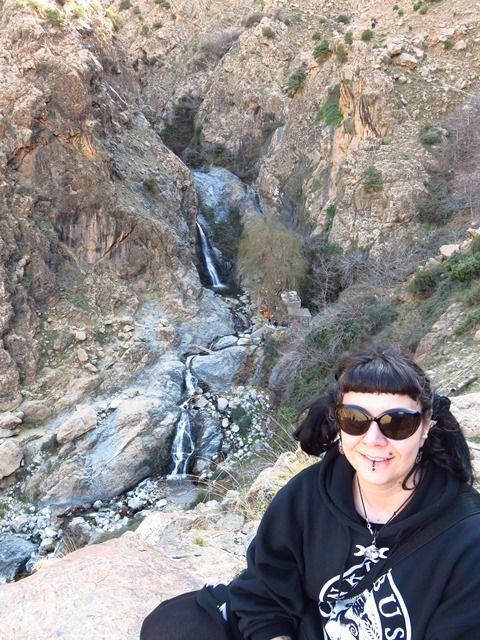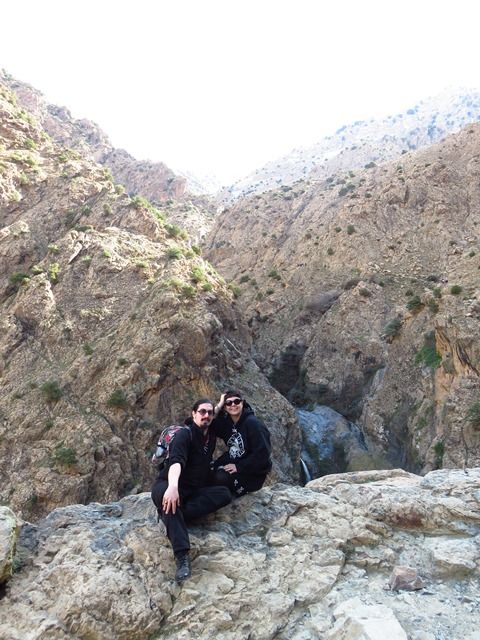 but even in the middle of the mountain there is always cats and mint tea available.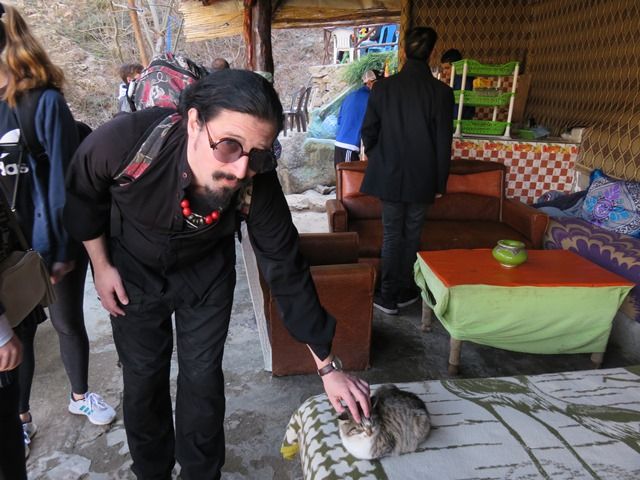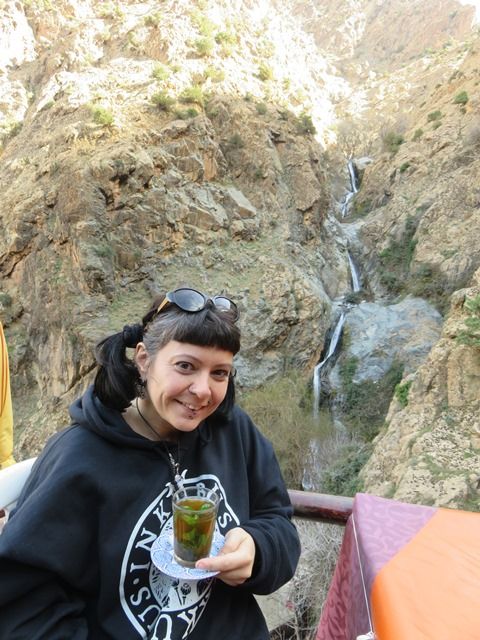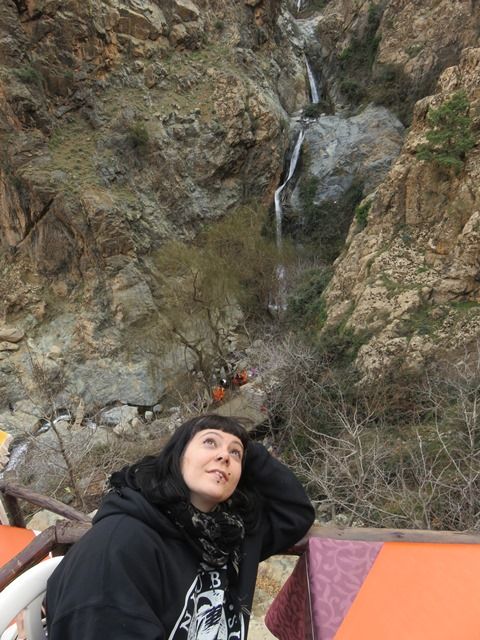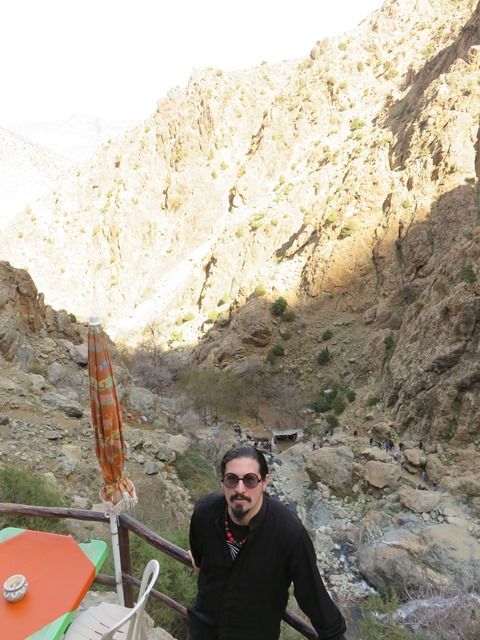 like that shot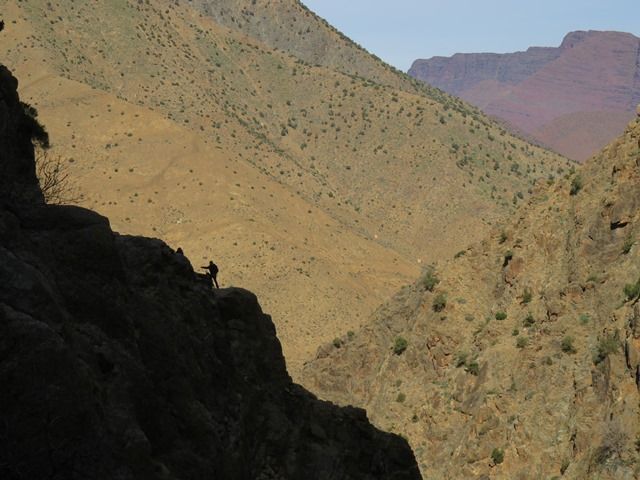 We lost some of our group there and did the final bit. We felt like mountain goats but it was worth it at the end we dipped our feet in the coldest water ever (silly me had packed our bikinis in the bag just in case…our feet turned blue)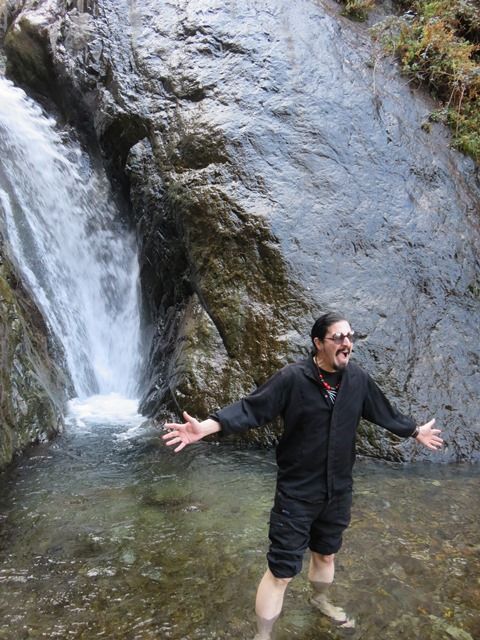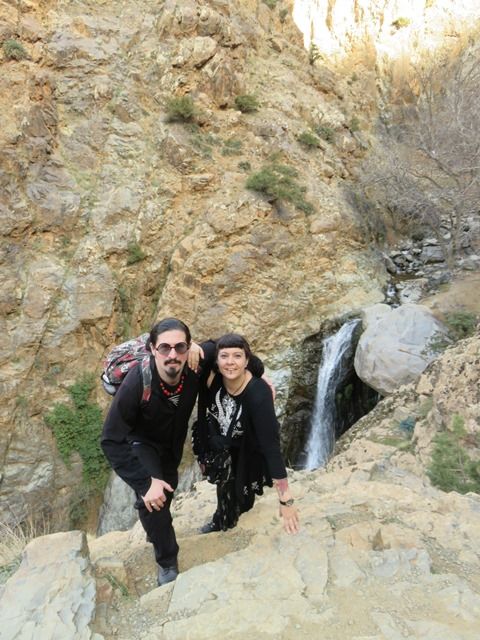 and back down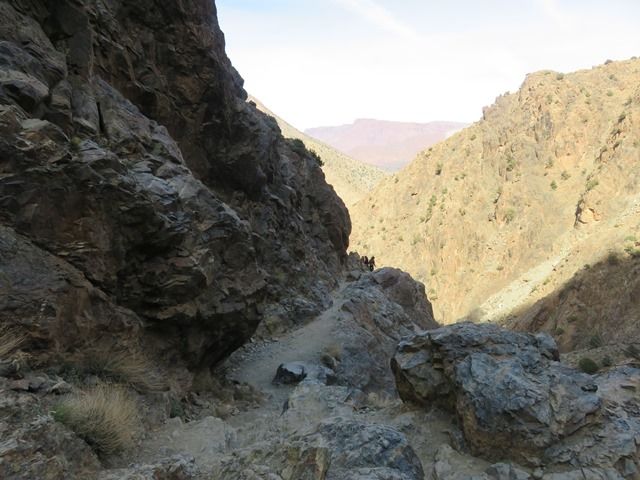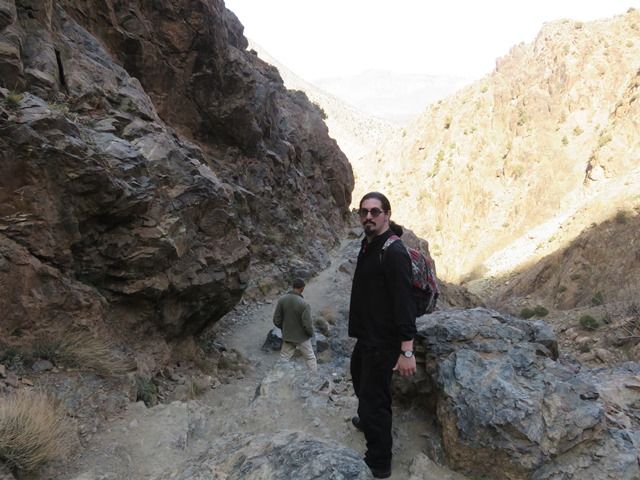 In the usual organised trip style they drop you at the resto they chose…which is a shame as I wanted one of the pretty colourful ones, but we got the plastic chairs, still great as feet's in the rivers and there was lot sand lots of cats and usual yummy food .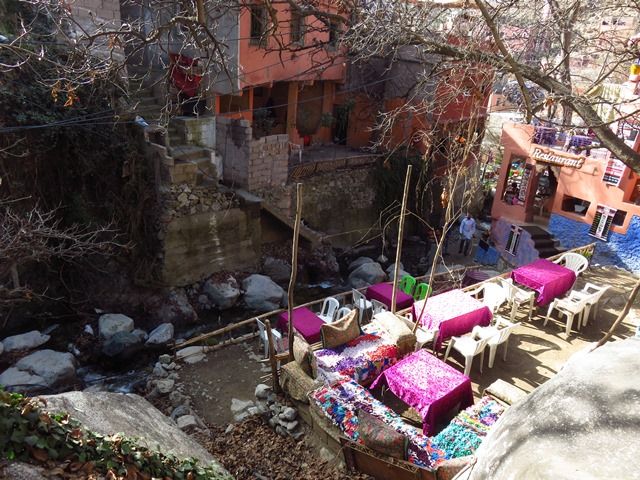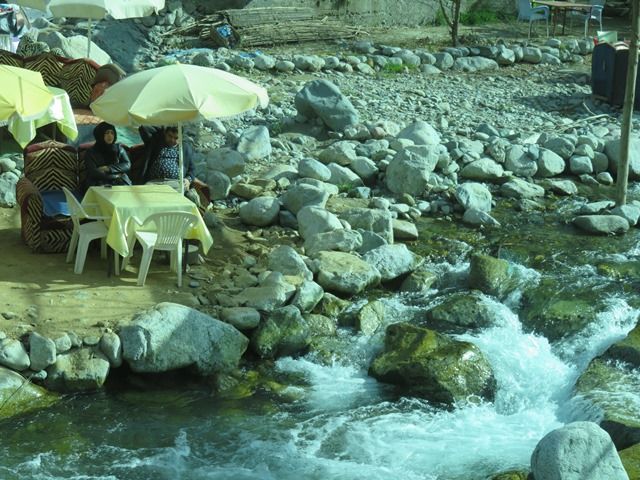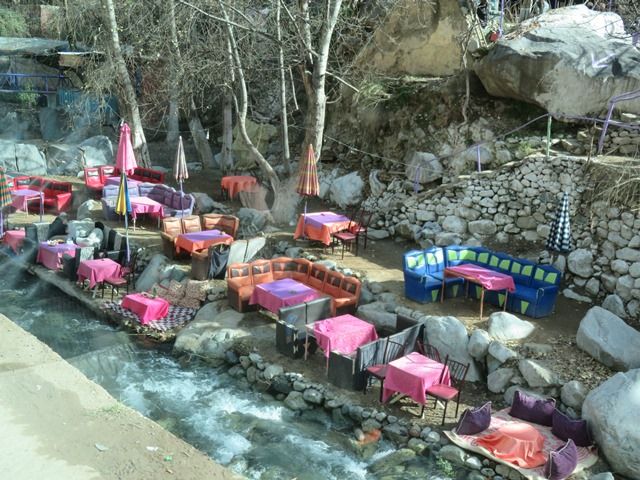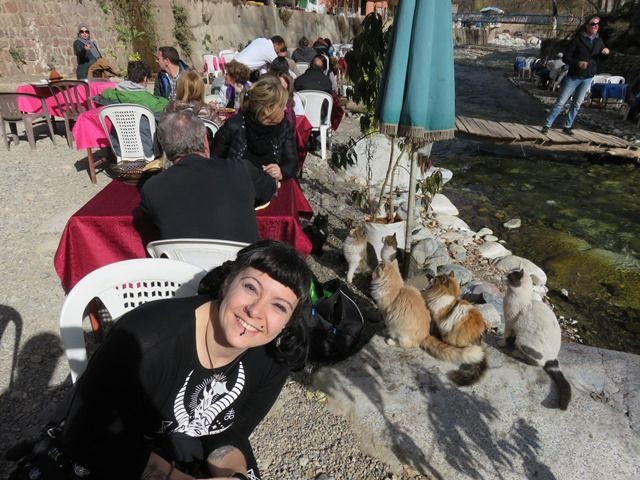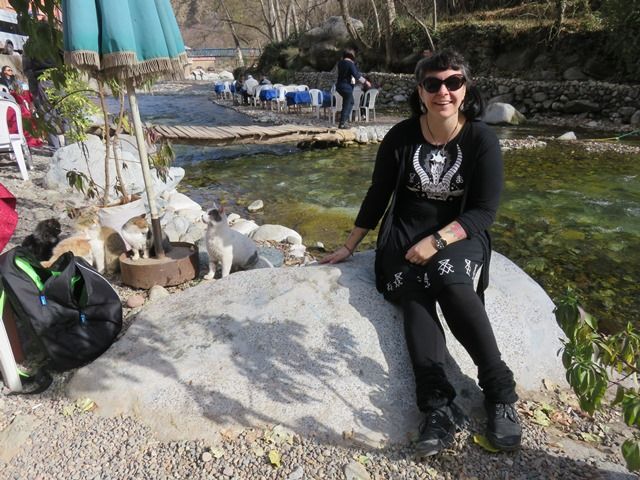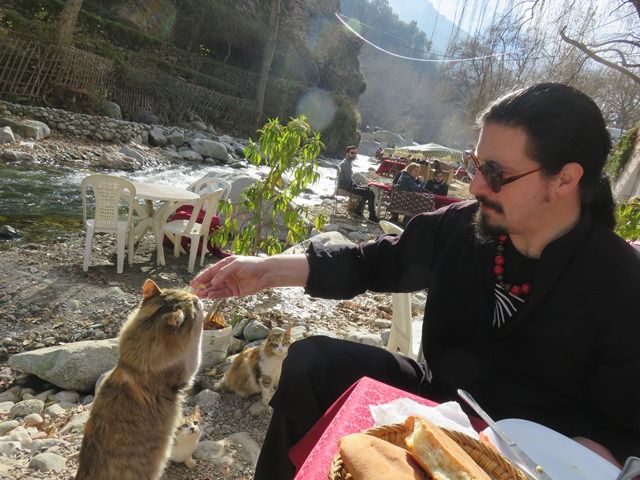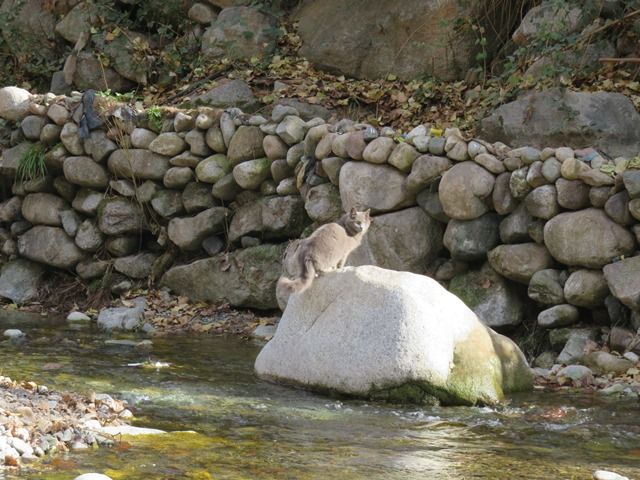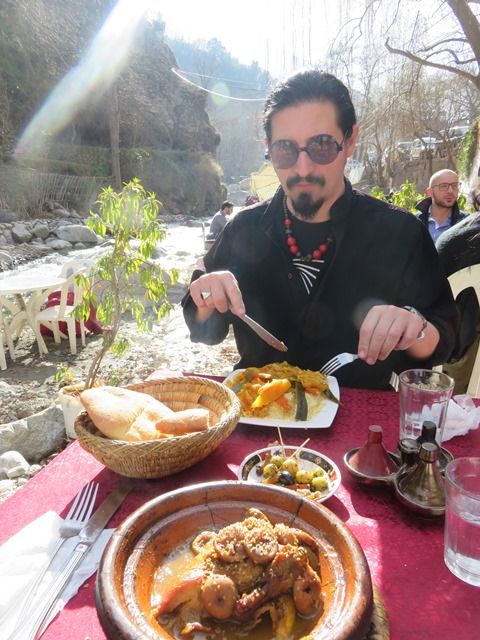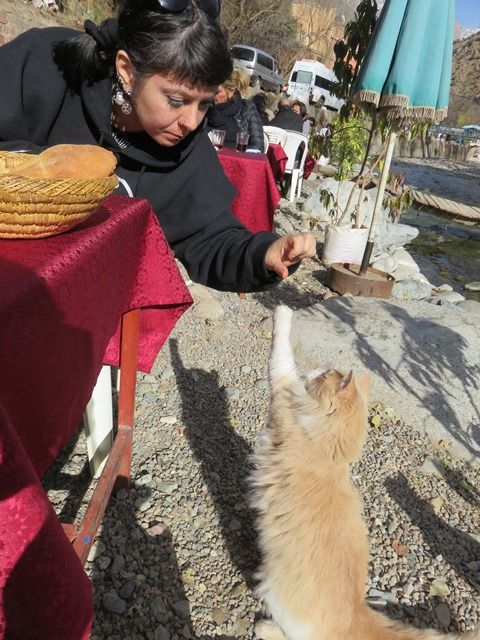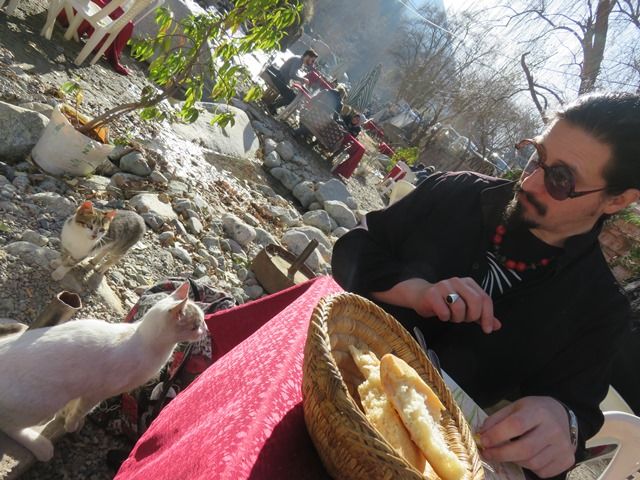 Last stop was a
Berber house
and learning lot more on that side and how they lived (also a cute cat following us) and there they just have a donation box. Which I like so much more.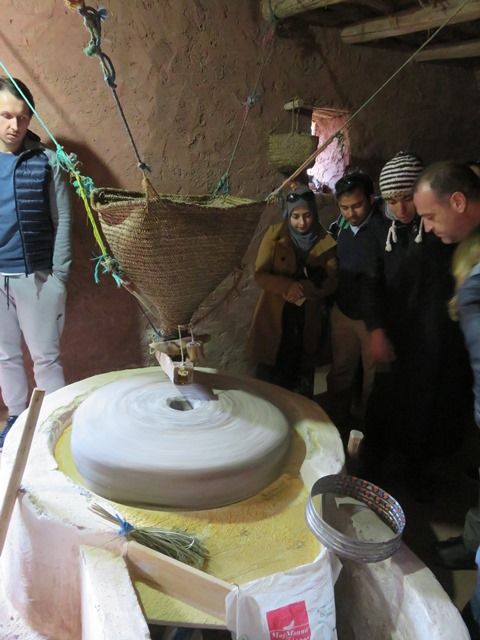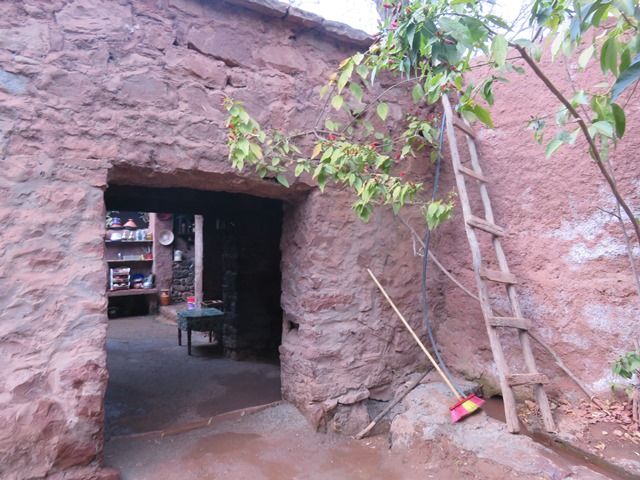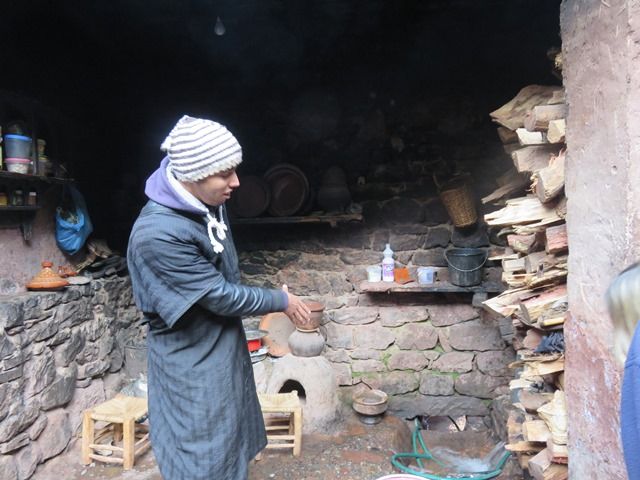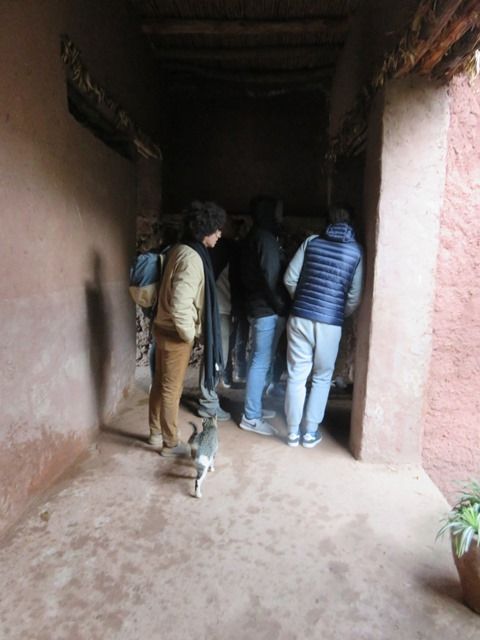 cat is in the house and dog on the roof :)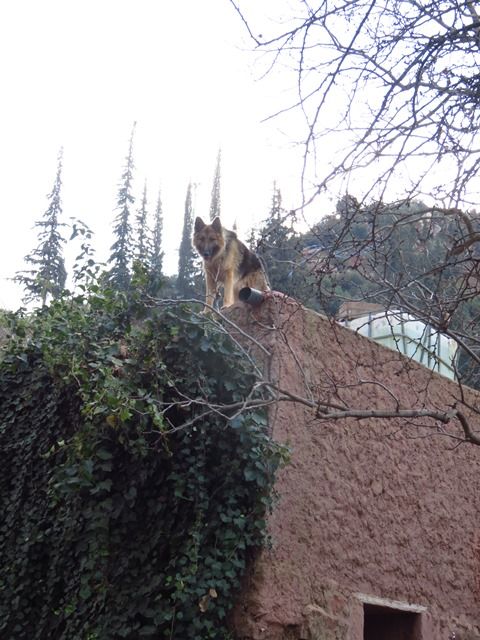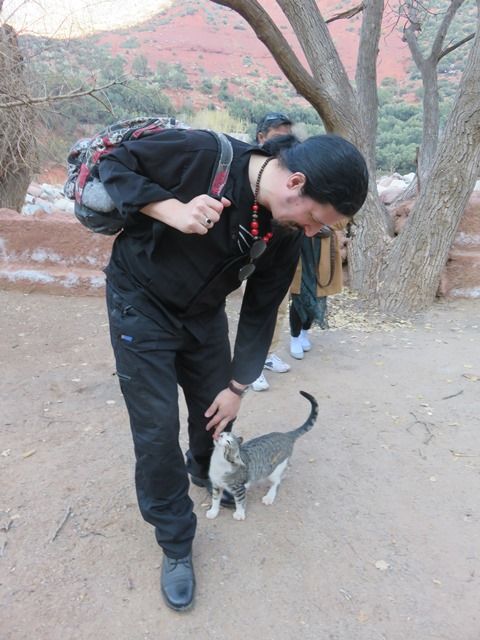 Back in the hubbub of Marrakech and we even grabbed the courage to eat in the night market…going through is like being molested, grabbed, shouted…mayhem as all want to get you to seat at their table. Confused and shocked we loved the last stand approach. As he called it the soft approach…pretty much told us all sell same and same price. Even able to look at the food and prices without screaming so sat there and it was delicious…like Moroccan tapas.

cool little alleyway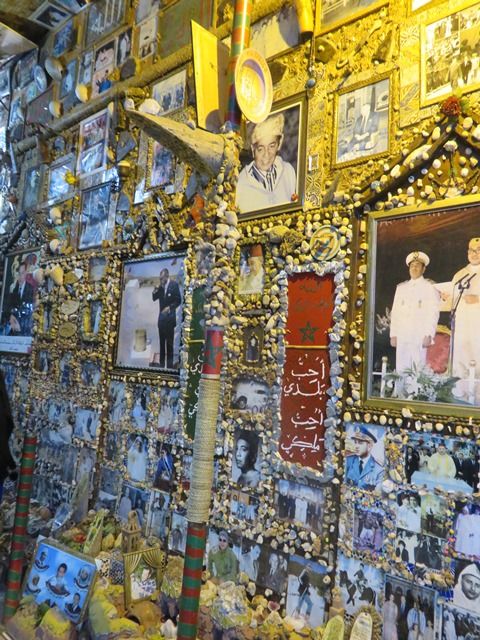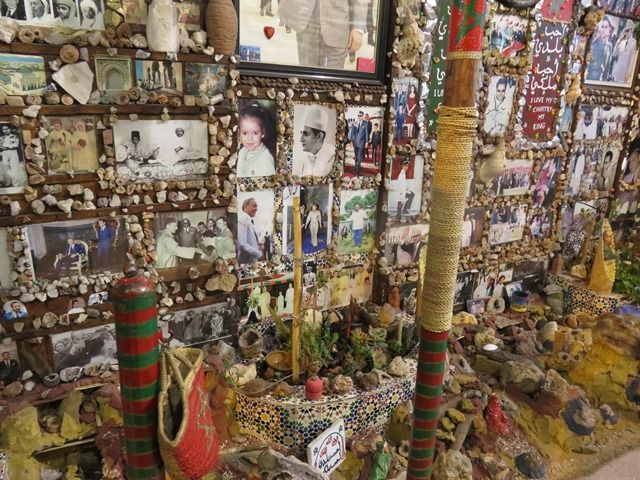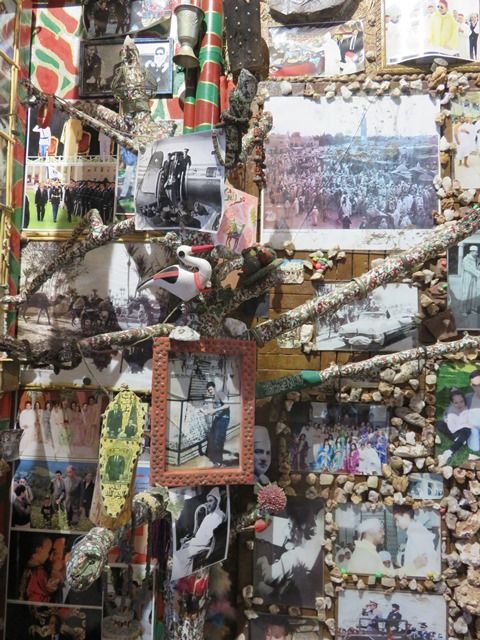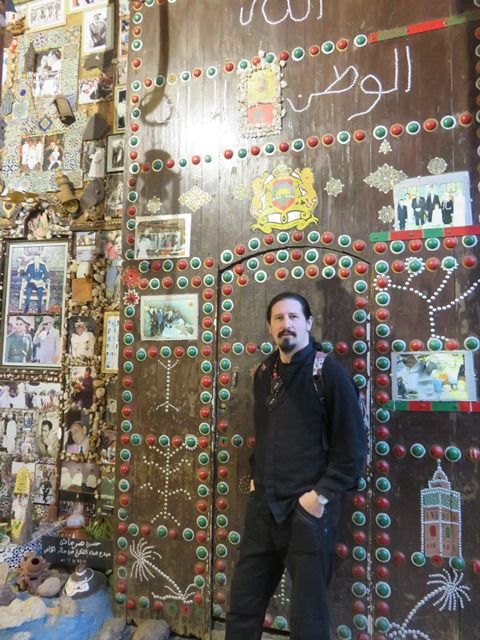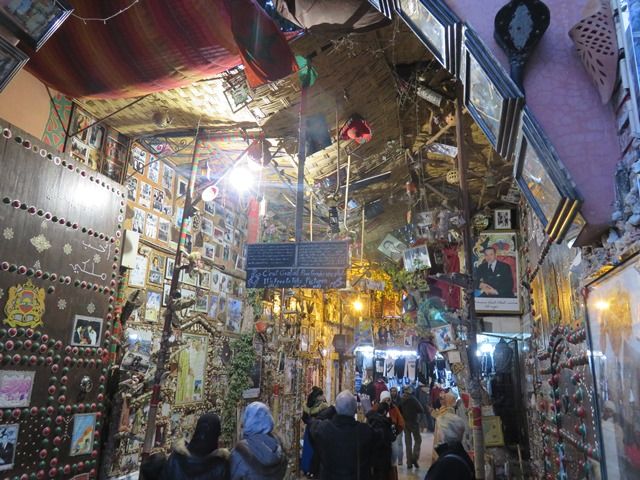 Dinner in Night Market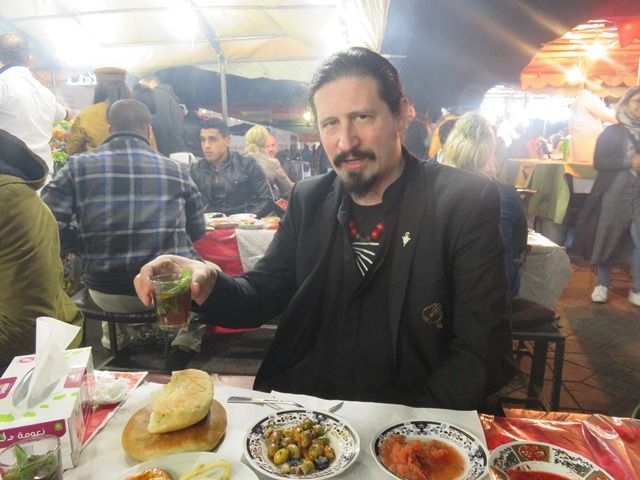 That beautiful pool been taunting us since we arrived sadly despite the beautiful sunshine, morning and evening temp do drop to single figure. Gave in last night at around 10 pm ...even for me it was too cold to stay in too long but had to try :)