Saturday 12 January (3)
Step into fantasy land with paintings of faeries, dragons, goddesses, and many creatures. This was meant to be, a friend had recommend it on Fb, but as the website is in Czech I wasn't quite sure where it was and assume it wasn't in town centre, however as we reach the top of Petrin Hill we saw the sign for the Magic cave and I immediately recognise the art work. This seems a lot more interesting that going up the observatory tower so we went in search of it instead. Extra nice as the hill was all covered in snow and well this place was just like Cecile heaven/fantasy.
Exactly the art I love, This little house standing alone on the park path has been completely turned into a gallery, magic cave, a fantasy –surrealism hub …His private quarter look just as barmy in a good fantasy sense (picture at the back of the calendar I bought) and the guide at entry open the door fast to show us…
The art is not just on canvases, on the wall, sculptures and everything . I could happily move in the artist name is Reon and the gallery goes by Argondia.
http://www.reon.cz/ (cannot find much info in English)
Hopefully the photos will be a better way to explain this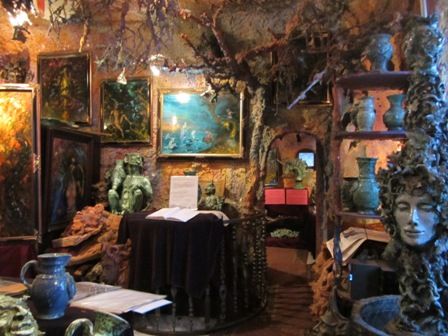 As you enter and descend into the cave...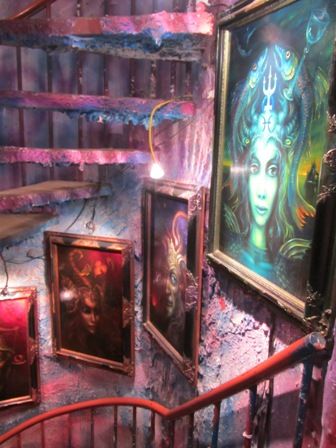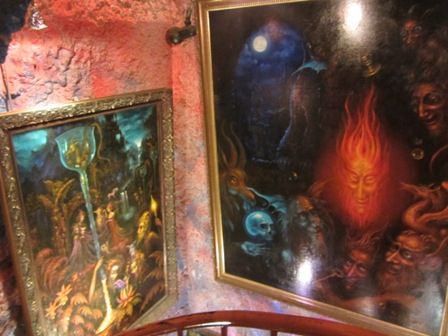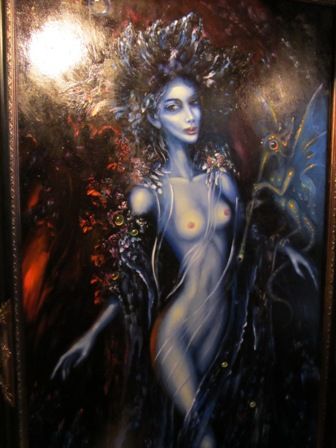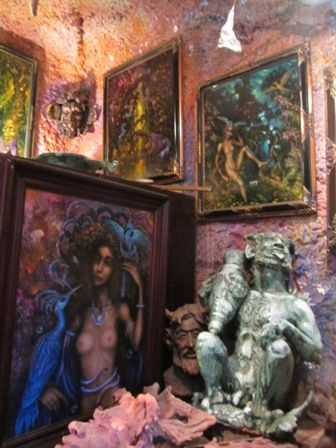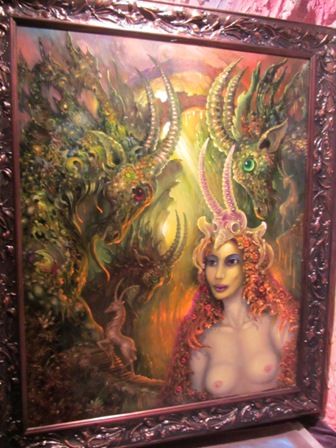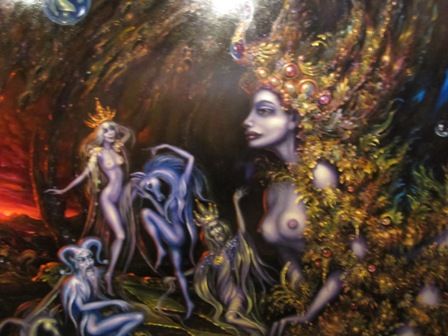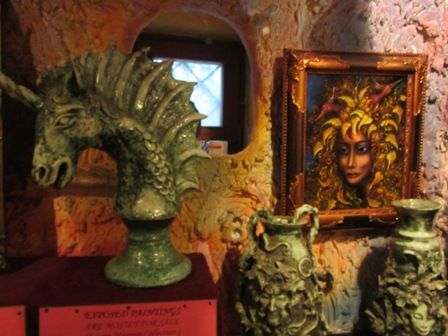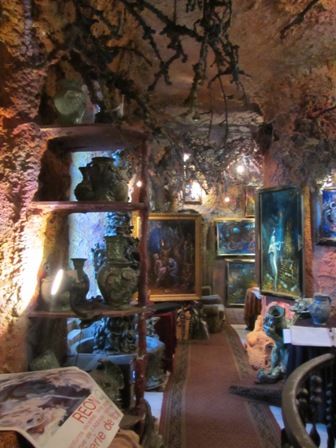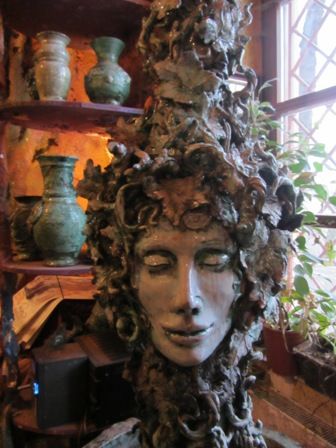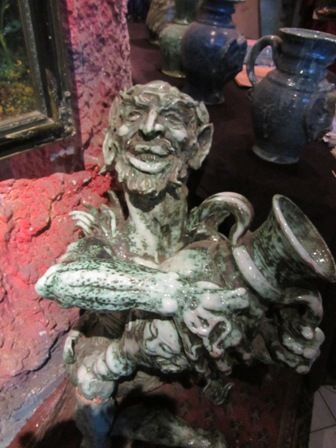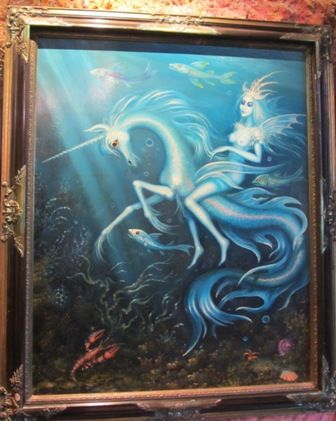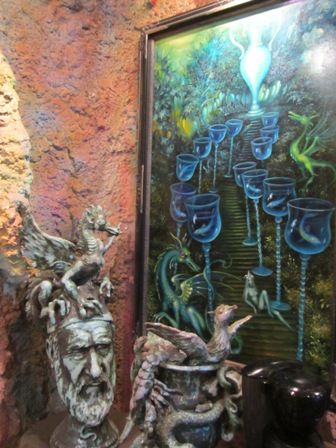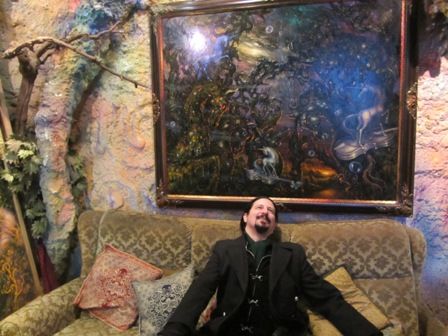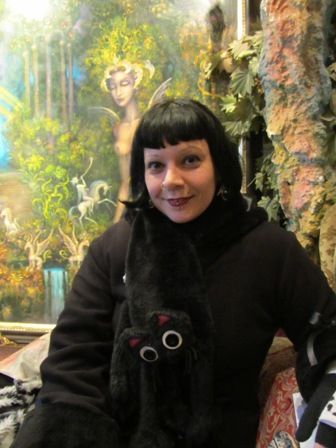 you also get offered mulled wine :)